Bourne: JMU To Play At UNC In '20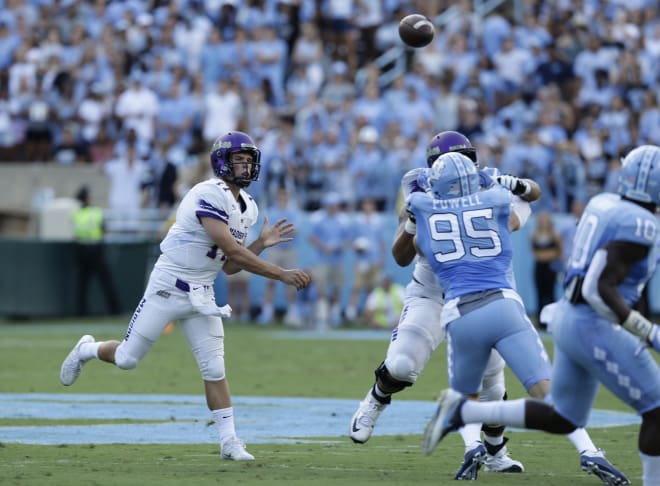 HARRISONBURG — James Madison has added a familiar FBS opponent to its future schedule.
On Friday, JMU athletic director Jeff Bourne said the Dukes will play at North Carolina in 2020.
"We have looked at our schedules and we start with our FBS opponent, and get that nailed down," Bourne said. "Right now, the last year we have an FBS opponent scheduled for is 2020, and that's North Carolina."
James Madison will get paid $500,000 for the trip, athletic department officials said.
JMU played in Chapel Hill, N.C., last season and fell 56-28 to the Tar Heels.
North Carolina paid JMU $410,000 to play at Kenan Memorial Stadium in 2016.
The Dukes will open this season on Sept. 2 at FBS East Carolina, which has guaranteed JMU $300,000.
ECU is the last Group of Five program JMU has on its upcoming schedules.
Bourne said Group of Five schools have shied away from playing the Dukes since JMU captured the FCS national championship in January.
"It is extremely difficult to get teams to play you once you win," Bourne said. "And there are a tier of institutions that we have contacted that we would very much like to play, but they don't have any interest in playing us.
"Those would be schools within the Group of Five."
After next week's contest at East Carolina, JMU has three Power Five opponents scheduled for the following three seasons.
JMU will kickoff the 2018 season at North Carolina State and then open 2019 at West Virginia.
N.C. State will pay JMU $425,000 and West Virginia has agreed to pay JMU $550,000 for the Dukes' trip to Morgantown. The game at West Virginia will be JMU's largest payout ever from an FBS opponent.
"Those are all good games for us regionally because we try to stay away from having to charter an aircraft because that takes such a large portion of the check," Bourne said.